Transatlantic: Italy, Spain & Bermuda
on Norwegian Dawn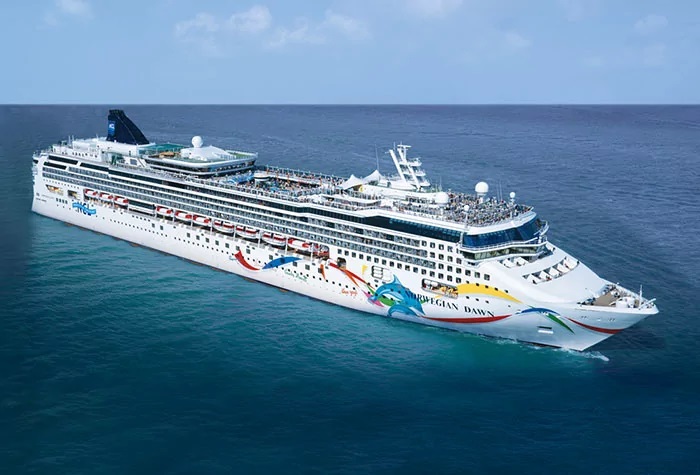 Come aboard Norwegian Dawn for a once-in-a-lifetime transatlantic cruise. Sail into the world of the rich and famous in glamorous Monte Carlo while visiting the Monte Carlo Casino or the Prince's Palace. In Barcelona, explore the popular Gothic Quarter and savor some delicious tapas at a local café. Then build your first-ever pink sandcastle at Bermuda's Horseshoe Bay Beach, tour the dramatic Crystal Caves or top your best score with a round at the country's famous Port Royal Golf Course.
About Norwegian Cruise Line
Imagine cruising just the way you want it: with no schedule to follow but your own. That is the freedom Norwegian Cruise Line provides in all our ships and itineraries. Indulge your taste buds at one of our wide-ranging dining options, or perhaps you would prefer a dinner and a show combination? Relax at some of the most spacious and modern staterooms in the cruise industry before venturing out to experience the shore excursion of your choice.
Dining

Savor a th
...
| Day | Port | Arrive | Depart |
| --- | --- | --- | --- |
| 1 | Civitavecchia (Rome), Italy | | 5:00 PM |
| 2 | Livorno (Florence/Pisa), Italy | 7:00 AM | 7:00 PM |
| 3 | Monte Carlo, Monaco | 7:00 AM | 5:00 PM |
| 4 | Barcelona, Spain | 10:00 AM | 8:00 PM |
| 5 | Palma Majorca, Spain | 6:00 AM | 12:30 PM |
| 6 | Malaga (Granada), Spain | 9:30 AM | 10:00 PM |
| 7 | Cadiz (Seville), Spain | 7:00 AM | 6:00 PM |
| 8 | AT SEA | | |
| 9 | AT SEA | | |
| 10 | AT SEA | | |
| 11 | AT SEA | | |
| 12 | AT SEA | | |
| 13 | Royal Naval Dockyard, Bermuda | 9:00 AM | |
| 14 | Royal Naval Dockyard, Bermuda | | 12:00 PM |
| 15 | AT SEA | | |
| 16 | Orlando-Beaches-Port Canaveral, Fl | 8:00 AM | 7:00 PM |
| 17 | AT SEA | | |
| 18 | Tampa, Fl | 7:00 AM | |